As a member of the American Association of Orthodontists, Dr. Lance Miller wants to make sure his patients and their teammates are properly protected from sports-related injuries to teeth, mouth and face. Which is why Miller Orthodontic Specialists are pleased to provide high-quality mouthguards to individual athletes and teams, free of charge.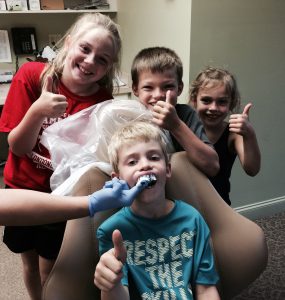 Did you know?
Simple and relatively inexpensive protective sports gear – such as mouth guards – can make a big difference in reducing or preventing oral injuries
In a recent survey, the American Association of Orthodontists found that 70 percent of parents said their biggest fear is that their child will get hurt while playing organized sports, yet 67 percent admitted that their child does NOT wear a mouth guard during organized sports including football, basketball, soccer and lacrosse.
The National Youth Sports Safety Foundation says that athletes who do not wear mouth guards are 60 times more likely to sustain damage to their teeth. Protect your child's precious smile with a mouth guard.
The American Dental Association estimates that mouth guards prevent more than 200,000 oral injuries each year.
Make sure your child's teeth are protected with a mouth guard. Call today to set up an appointment! (603)352-8661